Articles
LMI social networks have all information about the upcoming traders' competition. This is where you can register to take part in the competition.


Once you click the link, the following page will open: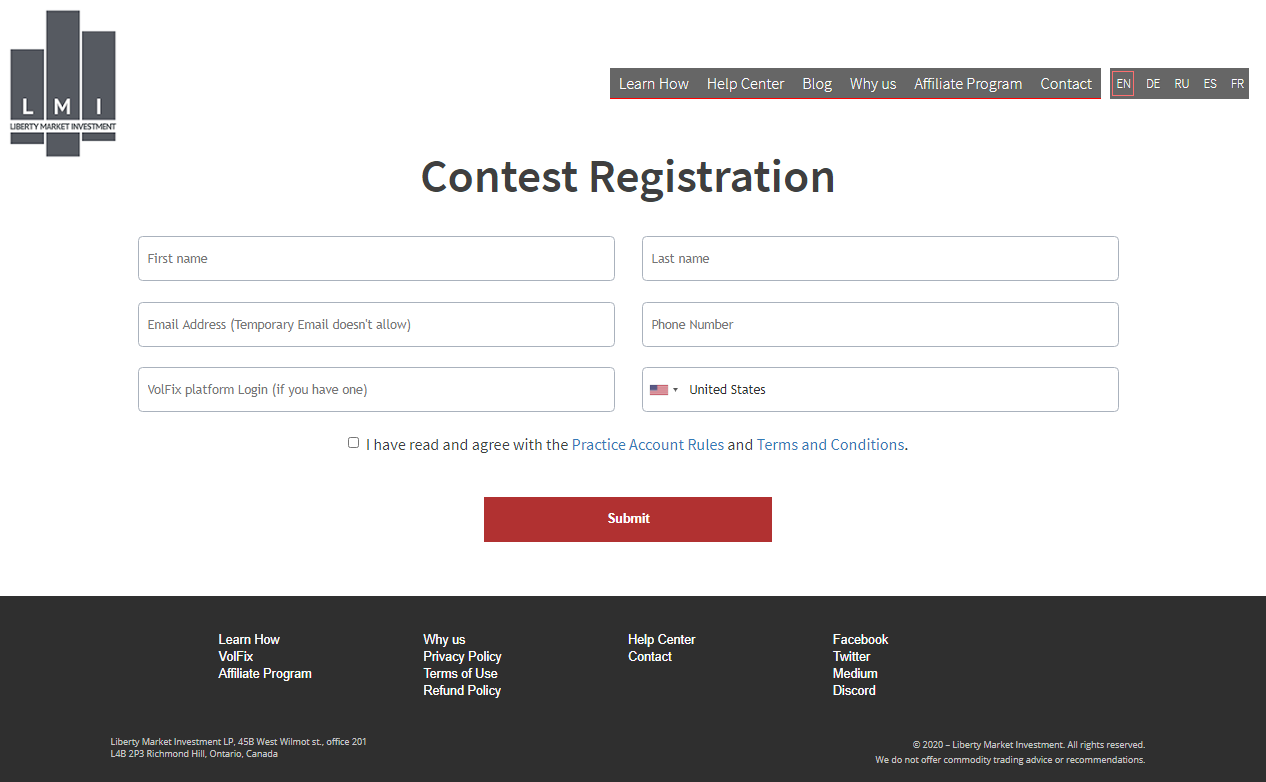 Here you need to fill in all empty fields in the registration form and accept our Terms and Conditions. After that, click Submit button.


If you do not have VolFix platform login, leave this field empty and you will automatically get your platform login data to the email you have submitted.


Note: you can only have one VolFix login. In case you forgot your login, please contact VolFix support team before you submit your registration form. In case you forgot your password, please use this article to reset the password.


After you submit this form, you will get an automated email with your competition account information. Please also note that you cannot trade this account before the date the competition begins.