Articles
Below is a list of news and products. Make sure to check it out if you are trading the Qualifying Session or Funded Session. Economic releases cause extreme volatility and large price swings, therefore, are very difficult to trade consistently and profitably. Due to this increased risk, all traders in Qualifying Session or Backed account must be flat 1 minute before and until 1 minute after a major economic release.


| | |
| --- | --- |
| Unemployment Rate | All symbols |
| FOMC Statement | All symbols |
| Crude Oil Inventories (EIA) | CL, QM |
| Natural Gas Inventories (EIA) | NG, QG |
| Crop Production | ZC, ZS, ZW, ZM, ZL |

You can check out these major economic releases right in the VolFix platform. To find them, go to Market Watch - Social - News Calendar.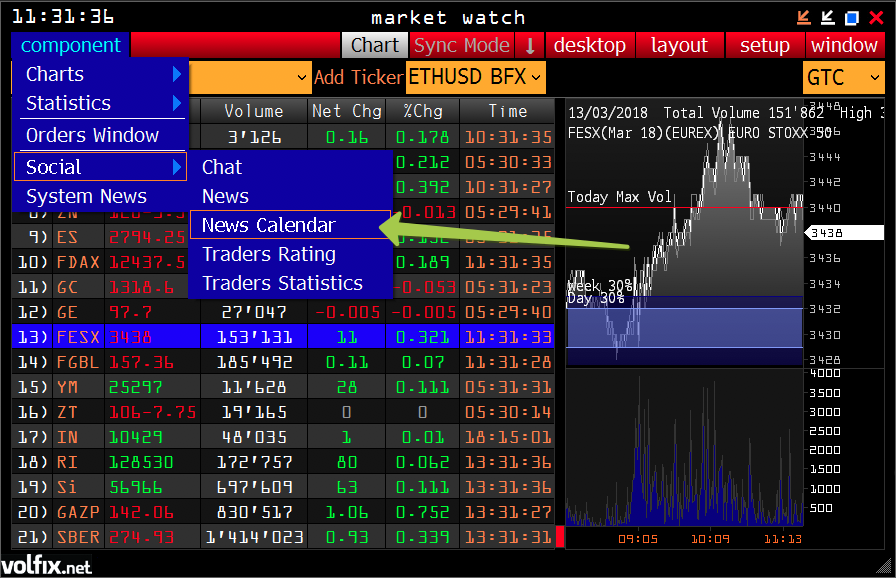 You will see the News Calendar. Please pay attention that all times here are in Chicago Time.