Articles
How does subscription extension work?
How can I extend subscription?
How does subscription extension work?
Subscription extension option possesses the following properties:
Subscription renewal only extends subscription validity for 30 calendar days (15 days for mini accounts) and nothing else. The process adds the amount of days previously indicated to the subscription current expiration date.

After subscription is extended, all your trading progress will be saved, and you will stay on the same Trader's Recruitment Program step as before. 

You can extend your subscription as many times as you wish.

Subscription extension is available only before the date your current subscription expires. Our team recommends to extend the subscription a few days before it expires. The specified subscription expiration date is always inclusive. For example: in case the 8th day of the month is specified as subscription expiration date, then subscription lasts, and still can be extended till clearing the 8th day of the month.   

Subscription extension DOESN't "restart" the account. If you violated the account rule and extended the subscription, the penalty won't disappear — to remove the violation, the trader can "restart" the account.
Thus, you can trade and extend your subscription as many times as you need to achieve the necessary profit goal during the Practice and Qualification stages.



How can I extend the subscription?
Subscription extension to Practice and Qualification stages is done in a few steps:
1. Open LMI Trade Report. In order to do that start VolFix app, go to Market Watch -> component -> Social -> LMI Trade Report, the image below.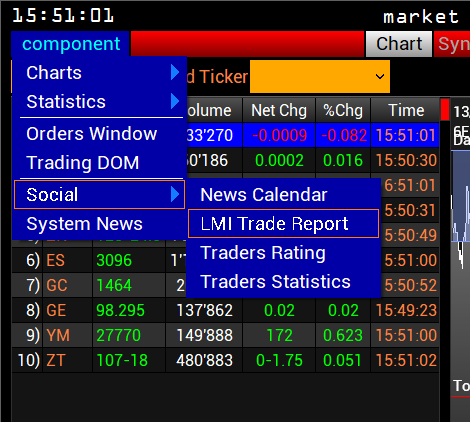 2.  In LMI Trade Report choose the account you need, make sure that it is the account you want to renew (accounts starting with P — are Practice accounts, accounts starting with Q — are Qualification accounts) and press "Extend Subscription"
3. In the pop-up window use the promo code, if you have one. More information how to obtain the code you can get here. Then press Enter or close the promo code window, then check your email for the payment link.


IMPORTANT: The payment link is valid for 3 days. If it expires, please request a subscription extension again.


Subscription extension cost
Subscription extension cost for Practice and Qualification stages stays the same for each account: 
Mini account $10,000: $70
Small account $30,000: $140
Medium account $50,000: $155
Large account $100,000: $300
Max account $150,000: $350